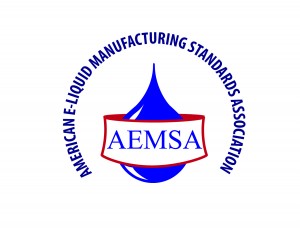 AEMSA continues to grow.  We are honored and proud to announce Three New Members in this post:  FireBrand and JVapes.
In their own words, quotes from each below:
FireBrand: http://firebrandcigs.com/
"At Firebrand, we view AEMSA as a rite of passage to assert our commitment to transparency in the e-liquid manufacturing process. It's an organization that inspires its members to achieve perfection. More importantly, I view AEMSA as a revolutionary, bright group of individuals committed to ensuring stringent standards in the e-liquid manufacturing process.
It's easy to become mired down in day-to-day operations, and feel alone in the fight to bring this incredible harm reduction alternative to the masses. Being a part of AEMSA means you're a part of a cooperative team – a smart, earnest team of forthright individuals who are just as committed to quality and longevity as you are. To all the questions that are on the horizon about the future of the industry and which way to turn, at Firebrand – we believe cooperative participation in AMESA is the answer."
Brian Gage – FIREBRAND
---
 JVapes: http://www.jvapes.com/
"Jvapes was started because of an absolute passion and belief in vaping. We strive to bring quality juices that keep tasting good over and over again. The world of vaping is expanding and growing all the time and we work hard to help keep the public informed. From the beginner to the experienced vapor; Jvapes is there to help provide quality products and great customer service.
Jvapes joined AEMSA because we make it our statement to make the highest quality juices. With the help and guidance from AEMSA we are able to achieve that goal. As the electronic cigarette industry grows so should the knowledge of both the consumer and the especially the manufacturer. Joining AEMSA is the final step in being able to provide the most knowledge to the consumer about the products they are purchasing."
John Fisher – JVapes
---
AEMSA is committed to continuing to represent its Members, promote Consumer Protections and Product Stewardship, and advocate for Reasonable, Realistic and Sustainable regulations for Re-Fillable E-liquids emphasizing their profound contributions to THR efficacy.