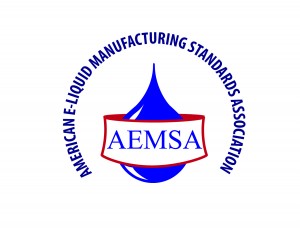 AEMSA announces another set of New Members!
The AEMSA Membership, Board of Directors and our Subject Matter Experts are all honored and pleased to have more and more E-liquid Manufacturers joining this groundbreaking Association.  AEMSA is proud to announce our three
Our Newest Members: 
Vapor Shark: http://www.vaporshark.com/
"Vapor Shark was founded in 2010 to provide smokers with a revolutionary alternative to traditional tobacco cigarettes. Purely focused on high performance devices, our goal is to equip smokers with the most satisfying and best possible hardware and e-liquids.
Consumers deserve products that are manufactured under strict quality control measures and AEMSA has given us a step-by-step guideline to achieve the highest levels of safety and consistency. Implementing AEMSA standards is a source of pride as we continue to provide consumers with products of the highest possible quality."
Brandon Leidel
---
Tampa Vapor: http://www.tampavapor.com/
"Tampa Vapor was founded by my brother Mike and myself with a vision of quality products and excellent customer service. We have, and will continue to provide everything a beginner or an experienced vaper needs, including the highest quality e-liquid available.
With more people turning to electronic cigarettes, it is important to have high standards for e-liquid production. The guidelines that AEMSA requires its members to achieve and maintain are the answer. AEMSA consists of a group of people that all share the same goal: safe manufacture of quality e-liquid. With the help of AEMSA, we will be among a group of companies that do just that. Tampa Vapor is proud and excited to be a part of AEMSA and we look forward to a long relationship with all of its members."
John Synychak
Mike Synychak
---
Betamorph E-Cigs: http://www.betamorphecigs.com/
"Betamorph E-Cigs is an extension of an already established electronic music record label, Betamorph Recordings.  The vaping culture has had such a dramatic impact on our lives that it motivated us to create this business. Our ultimate goal is to establish philanthropic foundations to make a difference in the lives of others.  We believe our brand is unique.  We strive to conduct our business in a way that educates our clientele while providing superior products and customer service.  Having been raised by gourmet chefs we tend to have a broad and conscious palette which naturally involves the highest quality ingredients, attention to detail, and that ever important element, care.
We believe the AEMSA name represents diligence and quality. Their involvement in the vaping community is making a positive impact on the industry. With the uncertainty of the future, in how the FDA will regulate our beloved vaping, it's reassuring to know that we're involved with DEDICATED SOLDIERS deep in the trenches working for the rights of vaping nationwide. This is an enormous task to take on and AEMSA's professionalism and consumer oriented standards will fit well with Betamorph's philosophy. We respect what they have done for the entire industry and we feel to join the AEMSA team is an essential part of ensuring our vaping rights. AEMSA will need the support of the entire vaping community to carry out this mission. In a nutshell, we're proud "Vape Soldiers" reporting for duty, and we feel strong and poised to play our part in this significant moment in history."
~ Andrea Glass
---
As the AEMSA Membership continues to grow, we remain more committed than ever.  AEMSA represents our Membership, promotes and encourages Consumer Protections and Product Stewardship, and advocates for Reasonable, Realistic and Sustainable regulations for Re-Fillable E-liquids emphasizing their profound contributions to THR efficacy.