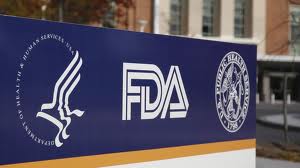 AEMSA/FDA – "Listening Session" #2
Continuing with our stated Mission and Charter, AEMSA returned to the FDA for a 2nd "Listening Session" on July 12, 2013.  Appropriately, AEMSA represented its membership.
During the first "Listening Session" (March 21, 2013), we introduced the FDA to AEMSA's Structure, Membership, Mission, Standards, Science behind the Standards (SME presentations), how the Standards are applied by our General Members in their facilities and our Inspections (both scheduled and unscheduled).  Clearly, by the very nature of AEMSA, these were all directly in relation to Re-Fillable E-liquids and the manufacturing processes.
AEMSA offered to return and present on how these Re-Fillable E-liquids are used by consumers (atomizers, cartomizers, tanks, etc. and representative devices on which they are paired).  For this second "Listening Session", the AEMSA team brought a representative collection of sample hardware products (examples of the most common spectrum).  We presented on the evolution, application(s) and contributions these products make towards efficacy.  Product samples were made available for FDA representatives to see in both sealed packaging (as sold) and open for hands-on direct viewing.  We believe that for the FDA to understand these products, they needed to see and learn about them with direct and actual physical interaction.
 The presentation:
Introduction of the Presentation (included AEMSA's growth, AEMSA Standards are one delineation of cGMPs, and a brief summary of products evolution): Lou Ritter (Co-Founder and President).
Atomizers, Cartomizers, Tanks, etc. specifically designed for Refillable e-liquids and their contributions to efficacy: Linc Williams (Co-Founder and Compliance Chairman/Board Member).
Battery devices, Electronics and Safety Features (generic overview of the spectrum from mini/stick to Variable Voltage to Variable Wattage and the safety features engineered into current production electronics in today's devices):  Brandon Ward of Evolv, LLC (Non- AEMSA member, presenting in a "Guest SME capacity").
Conclusion: Lou Ritter
Note: Scott Eley (AEMSA Vice-President and General Member) and Dr. Matt Melvin (AEMSA SME & Enthalpy Analytical) attended to facilitate Q&A and discussions.  Both made substantive contributions.
The FDA panel was comprised of approximately 20 representatives from various departments. The session was scheduled for 1 hour and lasted just shy of 2 hours. We found the FDA representatives interested and engaged in the material.  Their questions were relevant, thoughtful and substantive.
 Some of the specific topics discussed included:
Keeping coils wet (necessity for liquids to be in direct contact with the coil).
Emphasis on E-cig innovation does not equate to Tobacco innovation – E-cig innovation improves consumer product quality and safety (e.g. engineered electronic safety features, etc.).
Innovations are consumer driven.
Adoption rates are more than nicotine replacement and physical emulations – the many combinations of gear and re-fillable e-liquids provide user customizations to subjective preferences = contributes to efficacy.
The cost benefit from advanced devices and refillable liquids to consumers as compared to disposable e-cigarettes and/or prefilled cartos.
The AEMSA team unanimously agreed: the Session was extremely positive, constructive and another substantial step in the process of advocating for Re-Fillable E-liquids and the profound contributions they make towards efficacy.
AEMSA is committed to continuing to advocate for Re-Fillable E-liquids and their profound contributions to THR efficacy.