December 18, 2015 AEMSA Returns to OMB/OIRA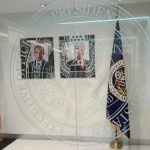 AEMSA has been and continues to be, proactive at the forefront of the Federal Regulatory/Rule-making processes since our inception in October 2012.  December 2013, when the draft NPRM was released to OMB/OIRA from the FDA, AEMSA met with OMB/OIRA and submitted the most accurate information available at that time.  Once again, now that the FDA has released the final draft rule to OMB/OIRA, AEMSA returned to the White House on December 18, 2015 submitting the most accurate information available today.
Our comprehensive submission covers the following primary points with substantiations, independently verifiable confirmations and more:
FDA and OMB/OIRA Obligations Under Executive Order 12866

Economic Impact of AEMSA Members

Industry Size

Survey of AEMSA Member Companies

AEMSA Position on E-Vapor as "Tobacco Products"

Purpose of the Tobacco Control Act

Concerns with the Proposed Deeming Regulation

FDA Should have Published an Advanced Notice of Proposed Rulemaking

Alternate Frameworks for Regulation

Impact on Public Health

Understanding the Continuum of Risk

Safety of E-Liquid Ingredients

Nicotine

Propylene Glycol and Vegetable Glycerin

Flavorings

Concerns Regarding Formation of Aldehydes in E-Vapor

Assessing the Population-Level Impact of E-Vapor Products

FDA's Authority to Initiate a Separate Rulemaking Procedure to Assess Population-Level Impact of E-Vapor Products

Public Health Benefit of E-liquid Flavors

As Cigarette Smoking Rates continue to Decline No Evidence the E-Vapor is a Gateway to Smoking

Declining Smoking Rates

No Evidence of Gateway Effects

Creation of an Unregulated and Untaxed Black Market and Other Unintended Consequences

Proposed Regulatory Solutions

Amend the current Grandfather Date

FDA's Enforcement Discretion and Rulemaking Authority

Potential New Grandfather Date

Baseline Products Standards Needed

Create a Streamlined/Expedited PMTA Process

Conclusion
See our full Submission here: AEMSA's OMB/OIRA 12/18/15 Meeting Submission
All AEMSA Public Comment Submissions and Testimonials are posted here:  http://www.aemsa.org/public-testimony-and-comments/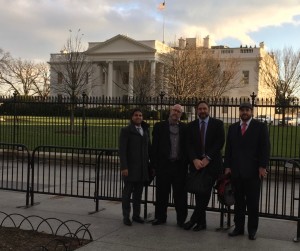 AEMSA is committed to furthering our stated Missions of providing professional product stewardship, providing consumer protections through responsible good manufacturing practices and advocating for re-fillable e-liquids.
AEMSA is a nonprofit 501(c)(6) Professional Trade Association of, by and for its members.  All AEMSA news and updates are posted on our website.  Out of a sense of responsibility, desire to inform and educate (consumers, industry, regulators, policy makers, general public, media and beyond) AEMSA remains completely transparent and shares all website posts and news.  To follow AEMSA's latest news and announcements, follow our Facebook Group page:  https://www.facebook.com/groups/AEMSAPublic/
While AEMSA does not correspond via Facebook, we do post our news and website announcement posts there.
For More information about joining AEMSA: http://www.aemsa.org/join-aemsa/
We wish one and all a most Happy and Healthy Holidays and New Year Season!