AEMSA is honored and proud to announce a new professional relationship with ENTHALPY ANALYTICAL, Inc. to help assure the ongoing quality and consistency of measurements made on members e-liquid products.
Through this new relationship with Enthalpy, AEMSA members' samples can collectively meet analysis quantity minimums.  This creates easy and affordable access to certified lab-testing services that typically are not within reach for smaller to medium sized businesses. Our new relationship with Enthalpy Analytical, Inc. is another step in our commitment to continually evaluate, test and document our members' products to further enhance Consumer Confidence, reinforce a model/example of Reasonable, Realistic and Sustainable (Self) regulation and further AEMSA's determination to scientifically support advocacy for the professional (and verifiable) manufacture and sale of refillable e-liquid products.
Enthalpy  AND our newest Subject Matter Expert, one of Enthalpy's Group Leaders and Ph.D. Chemists:  Dr. Matt Melvin.
"Enthalpy Analytical, Inc., a leader in the field of complex analytical measurement since 1993, is pleased announce they will be working with AEMSA to develop standard test methods and analytical criteria to help assure the ongoing quality and consistency of measurements made on their membership's e-liquid products. AEMSA's forward-looking vision toward product stewardship and consumer safety are attitudes that align well with Enthalpy's corporate mission. We are looking forward to working closely with AEMSA." (Gene Gillman, Ph.D. – Enthalpy's Technical Director)
"Enthalpy Analytical, Inc. was founded in 1993 to provide analytical support for environmental industries. Enthalpy today remains true to its mission of providing accurate, high-quality analytical services in a timely manner and for a reasonable cost.
Enthalpy provides cost-effective analytical solutions and services that reflect our onsite air testing experience and nearly two decades of emissions testing analyzes by EPA, state, local, NIOSH, ASTM, NCASI, and other custom methods."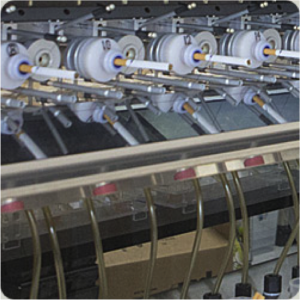 For 20 years, Enthalpy Analytical, Inc. has been professionally advancing the scientific evaluation, analysis, testing, and techniques for tobacco, air quality and more.  In recent years, Enthalpy became interested in the analysis and evaluation of electronic cigarette related factors including nicotine delivery and liquid analysis.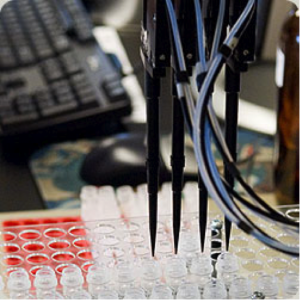 Enthalpy Analytical, Inc. Statement of Qualifications: http://enthalpy.com/pdf/TSC-SOQ-2012.pdf
Enthalpy Analytical, Inc. Accreditation: http://enthalpy.com/pdf/A2LA-Scope-and-Certficate_3198-01_9-21-12.pdf
Enthalpy is a member of CORESTA  www.coresta.org   – a non-profit Association founded in 1956, "…purpose being to promote international cooperation in scientific research relative to tobacco" has 183 full members from 44 countries.
"… A large number of CORESTA Recommended Methods have become ISO Standards"
One of CORESTA's primary aims is to "bring forward scientific solid facts and procedures, backed by a large number of laboratories and studies, worldwide".  Enthalpy's Ph.D. Organic Chemist Matt Melvin will serve on the CORESTA "Task Force on ENDS/ e-cigs, to first define terminology, review what is known and what is not, before going further with studies, methods, components to be analyzed or reference products."
ENTHALPY's Technical Director – Gene Gillman, Ph.D.
Dr. Gillman has considerable experience investigating the constituents and chemistry of tobacco smoke, and in developing and validating relevant LC, LC-MS, GC-MS, and biological-based test methods. He brings experience from both a cigarette manufacturing and a tobacco testing CRO perspective.
In his previous position, he was the laboratory manager of an ISO 17025 accredited laboratory specializing in qualitative and quantitative analysis of tobacco smoke. Dr. Gillman has worked with domestic and international study groups and trade organizations.
Education:  Ph.D. Chemistry, Wake Forest University; B.S. Chemistry, Appalachian State University
Enthalpy's Dr. Matt Melvin – HPLC Group Manager has now been ratified as AMESA's newest Subject Matter Expert (SME) member.
Dr. Melvin brings a diverse background of experiences to Enthalpy Analytical where he serves as the company's Group Leader of the HPLC Laboratory.  His extensive knowledge of organic chemistry and functional group reactivity provides unique abilities needed for method development of non-standard matrices and typically difficult analytes.  His analytical skills include the development and operation of HPLC, LC-MS, LC-MS/MS, and preparative LC-MS systems as well as strong spectroscopy skills including NMR and FTIR.
In his previous position, Dr. Melvin was a Senior Scientist in the Medicinal Chemistry group of a biotechnology company focusing on the development of therapeutics for central nervous system disorders that targeted the nicotinic acetylcholine receptors. In this position, he advanced several drug development programs resulting in numerous publications and patents.
Education: Post-Doctoral Fellowship, RTI International; Ph.D., Chemistry, Wake Forest University; BS Chemistry, Methodist College
————————-