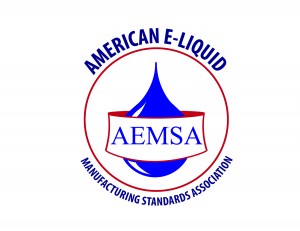 March 5, 201

3
AEMSA continues to make progress.  Here is the latest news:
 AMESA's 501(c)(6) status has been approved. We are now a fully recognized nonprofit at both the state incorporation and Federal levels.
The AMESA Standards originally posted were a starting place.  Our Standards are, and will continue to be, living documents.  Amendments are a lengthy process of evaluation, discussion with all members (including our SMEs) and then voted upon by the voting (manufacturing) membership for final ratification.  We have now ratified some amendments and the latest version (1.7) has been uploaded to our website.  We have received wonderful input and feedback from manufacturers and the community. We continue to evaluate all feedback.
 Most notable changes in this update are:
 The maximum nicotine content in consumer product has been raised from 32 mg to 36 mg.
 The members also decided they are in agreement with input and feedback relative to food coloring as an additive. The new revision now includes:
 "Section 2.05 The following will not be added or used in the creation of e-liquids
…(vii) Artificial Food Coloring
(1) AEMSA members will not add any artificial coloring or dyes during the e-liquid manufacturing process. Non vendor manufactured flavorings containing artificial food coloring will identify food coloring information to include coloring number in advertising and product descriptions"
 All our Standards will continue to be evaluated and scrutinized.  We are constantly pursuing additional information and input towards improving the Standards.
 Finally, we have received correspondence inquiring about the status of inspections, compliance, and certifications.
 Our members are informing us they are very near ready for inspections.  Given the geographically diverse locations around the country, the logistics for travel (to perform inspections) are somewhat arduous. The inspections will begin in the very near future and they will take time to complete. Scheduling time to travel, advance purchase tickets, and personal schedules of the inspectors are all factors for each and every inspection. As member's labs get physically inspected and compliance verified, we will be posting the certifications on our website.
 Stay tuned for any changes, new member announcements and more. 
Thank you for your interest in the American E-liquid Manufacturing Standards Association