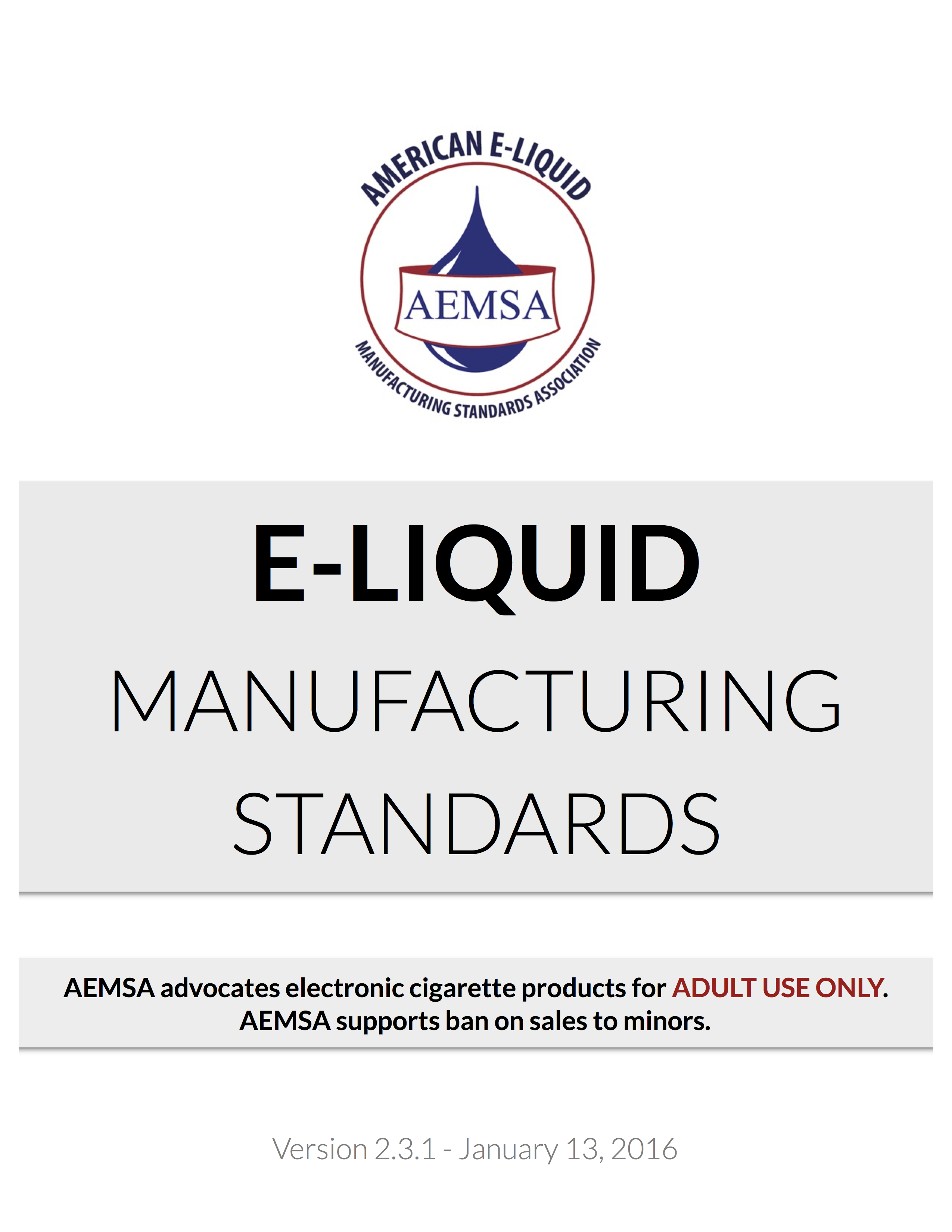 E-LIQUID MANUFACTURING STANDARDS 2016 Version 2.3.1
AEMSA Standards: Creating responsible and sustainable practices and process for the safe manufacturing of "e-liquids" used in electronic cigarettes.
*Note:  Diacetyl  and  Acetyl  Propionyl  (2,3 – Pentanedione)  standards  are  undergoing  active  re-­‐evaluations.  All standards  amendments  are  posted  immediately  after  ratifications.
Ready to become a manufacturing member of AEMSA ?