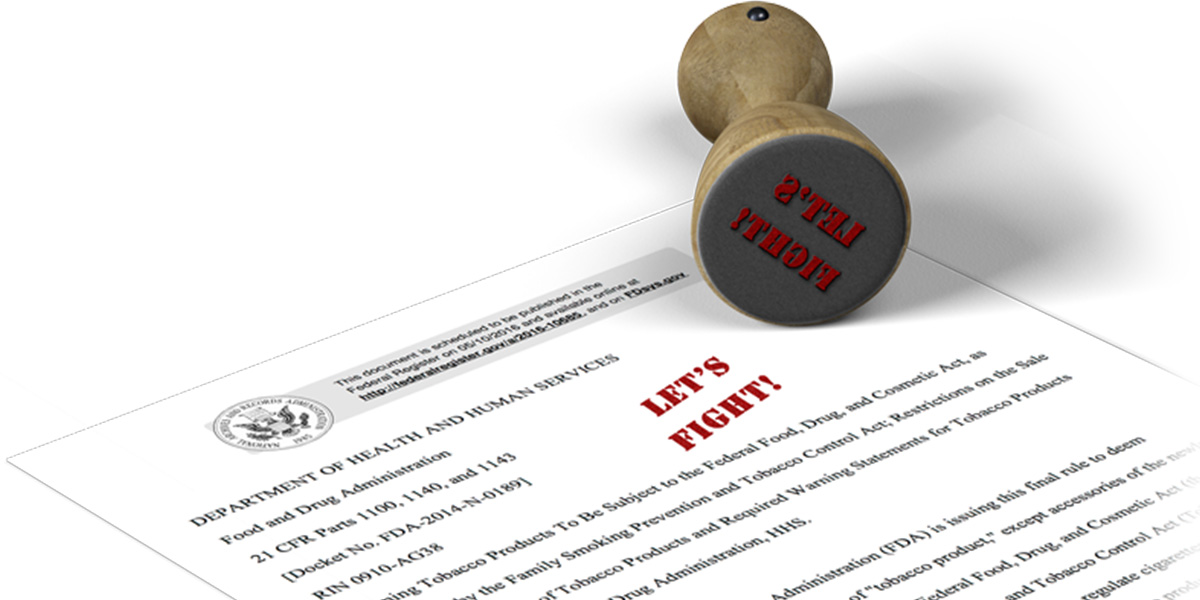 Show Your Support
Now that the FDA has released the final Deeming Regulation, the industry needs to join together to fight the regulations. The first and most immediate step is for the industry to file a lawsuit in federal court.
Encourage Others To Join The Fight!
SHARE ON YOUR WEBSITE OR BLOG
Simply paste the following code into the html section of your webpage.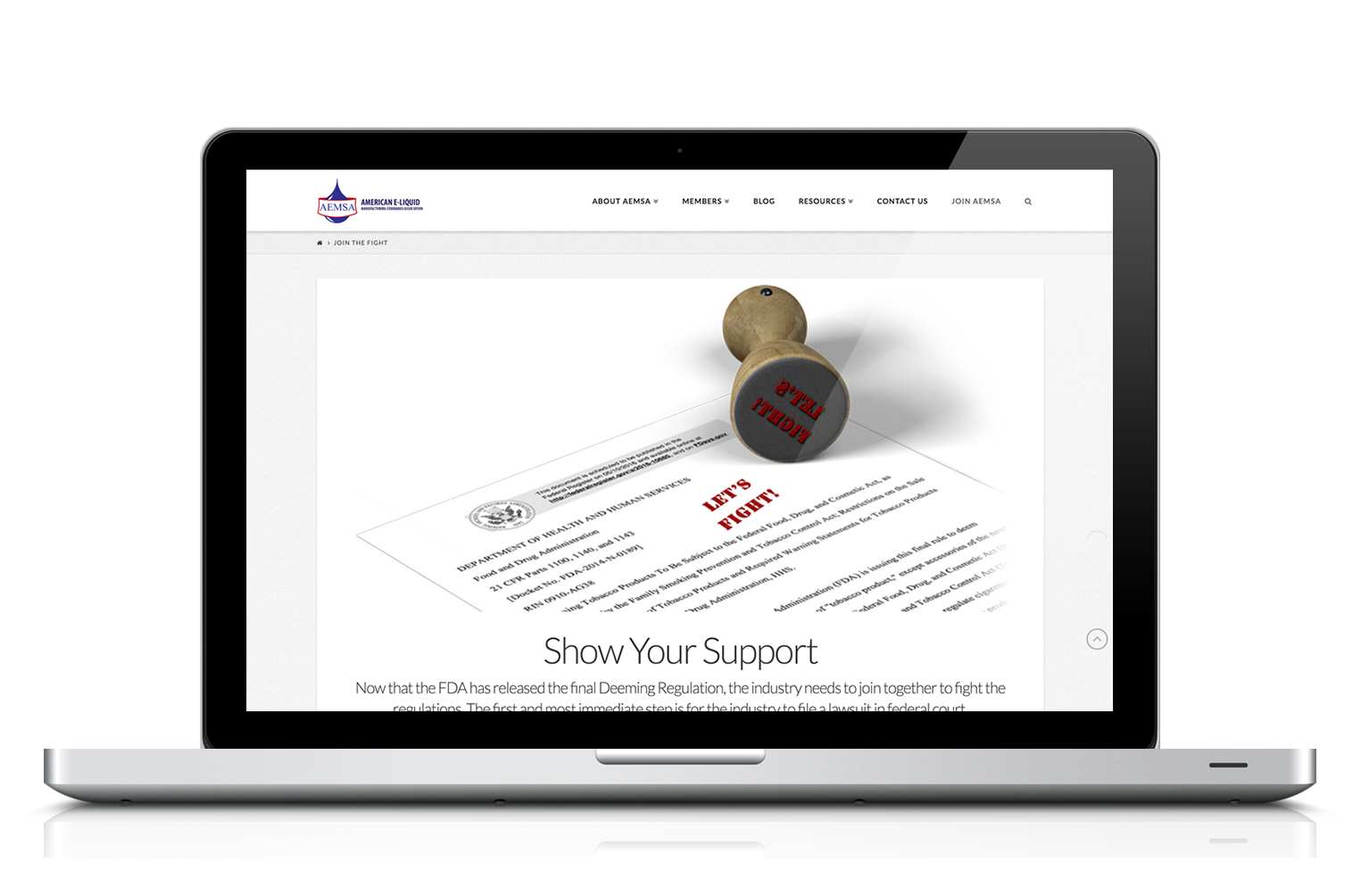 <form action="https://www.aemsa.org/join-the-fight/"><input type="submit" value="Join The Fight Against The FDA"></form>
<input type="button" value="Join The Fight Against The FDA" onclick="window.location.href='https://www.aemsa.org/join-the-fight/'">