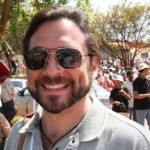 This is the full testimonyAEMSA President Lou Ritter gave at the FDA public hearing and the Q&A period
http://www.fda.gov/Drugs/NewsEvents/ucm324938.htm
1-day public hearing to obtain input on certain questions related to the implementation of the Federal Food, Drug, and Cosmetic Act (the FD&C Act), as amended by the Family Smoking Prevention and Tobacco Control Act (Tobacco Control Act). This public hearing is being held to obtain comments from the public on FDA consideration of applicable approval mechanisms and additional indications for nicotine replacement therapies (NRTs), and to request input on a report to Congress examining the regulation and development of innovative products and treatments for tobacco dependence.
Date: December 17, 2012
Time: 8:00 a.m. to 5:00 p.m.
Location: FDA White Oak Campus
Building 31, Room 1503
10903 New Hampshire Avenue
Silver Spring, MD 20993